After much speculation, and Tony Dungy (his mentor) saying that Vick likely would wind up in a city like Indy (though not Indy) where he could grow as a person, Vick signed with the Eagles.
Now, Philly itself is a great city and there are many fine people living there. But they take their sports seriously, and will boo whoever they feel like it, whenever they feel like it.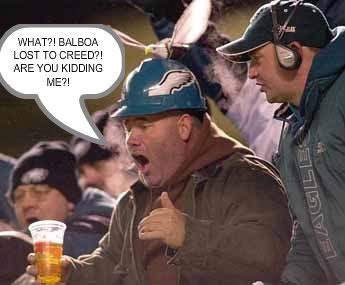 Heck, they even
booed Santa in 1968.
So, good luck to you Mike.